Hello readers of my blog!
So I knew I said I wouldn't do this, but someone requested the fanart I'd gotten and I didn't want to make it it's own lone post so I guess I'll throw in some update material.
For those of you who haven't seen it, this is what my extremely artistic friend drew for me: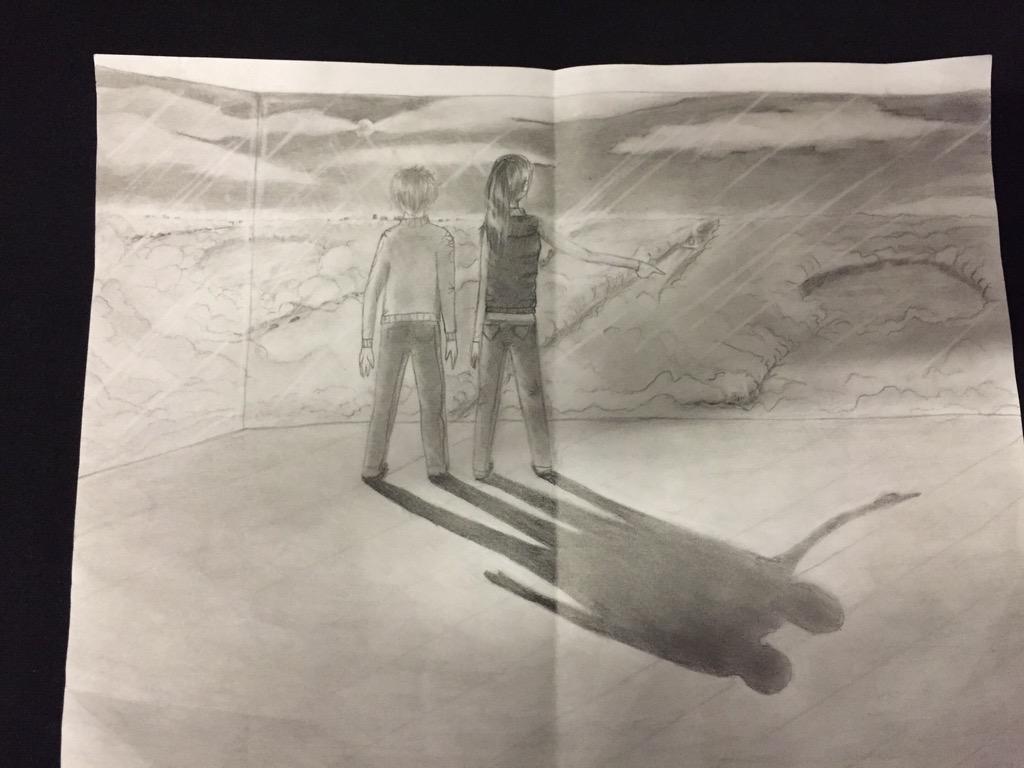 Ben & Erica at the Washington Monument. (Pretty Sweet Huh)
Also, for those of you who just want to know what's going on and such:
Crossover has skipped a week due to the fact that I have had to restart the conclusion because of...reasons
Is there any books or things that you guys want? I'm always open to suggestions, or shoutouts!
Oh, and just curious, if you're comfortable, what state do you reside in? I'm EXTREMLY curious if someone who's in Texas near me is following my blog. At NTTBF 17, it'd be COOL to see a follower.