Before I begin this review, I'd like to say hello to those of you who have stuck around. The past month, I have no idea why I didn't post. I mean I've read, I just never reviewed. Weird. Right before I'd sit down to type one of these, I would remember I had a test or homework due the next day, and I would forget. It's been a while. However, as a Christmas gift to anyone that has stuck around, I am planning to release my third annual Christmas gift to you, a fanfic. Anyways, enjoy the review.
Summary
: The Lawless School provides the right education for kids on the wrong side of the law.
M Freeman has been homeschooled her entire life. So M has no idea just how unusual her education has been - not until she leaves home to attend the prestigious (and mysterious) Lawless School.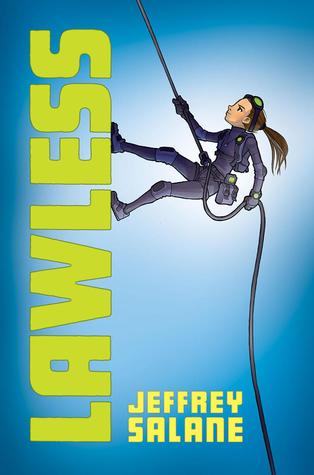 Suddenly, it's very clear to M that her tutors have been preparing her all along for a life of crime. She excels at escape tactics. She's a whiz at spotting forgeries. Her years of piano lessons pay off when picking pockets and cracking safes.
M's newfound talent for criminal mischief soon brings her to the attention of the Masters, the secretive school's most secretive clique. M's interest in the Masters is personal - joining this international dishonor society is her best chance to learn the truth about her father's life . . . and his death. But when her first real-world heist goes wrong, M is left wondering: Is there truly honor among thieves?
My Thoughts
: Well for starters it was an amazing book (obviously). It reminded me a lot of the Spy School series but I like the different perspective it took. What if there was a school to train thieves? Very interesting, and executed very nice. However, there are two things I would like to point out. For the one, I don't got very confused at time who was the protagonist and the antagonist. In other words, who
were
the good guys? There are two main groups in this story, the Lawless students and the Fulbrights. However, the Fulbrights are portrayed as enemies to the Lawless students' plans. But if the Lawless students are thieves, does that make them the bad guys and the Fulbrights like the CIA trying to bust their plans? Or am I supposed to root for the Lawless students and for M to complete her heist? Confusing isn't it? The only other minor critique is that in my opinion, at times it felt cheesy. In other words, it didn't feel original for a paragraph or two. It's hard to explain, but I think if you read it, you may see what I mean.
Rating: 8 out of ten